A Family Affair – Ben's Story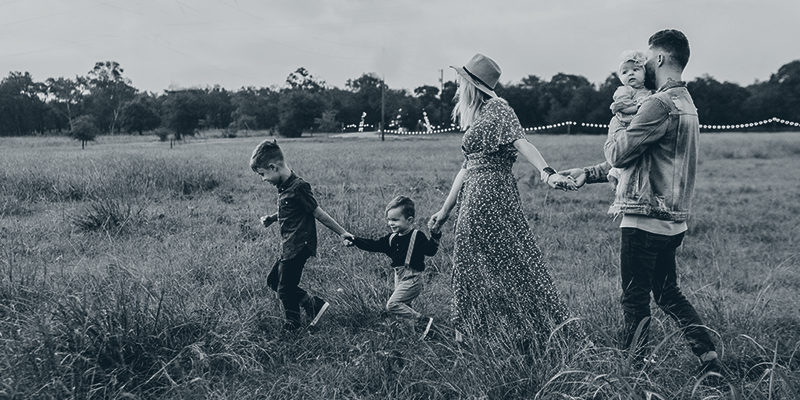 One of the distinguishing characteristics of survivors living with traumatic brain injuries is that life was different before their injury. This is different than someone who has always lived with a developmental or cognitive disorder. Often the contrast between "before" and "after" is very sharp and drastic.  The survivors themselves are frequently aware of this, and therefore need a community of understanding peers, such as Villa Licci, to support them along their recovery journey.
But the survivors themselves are not the only ones affected by traumatic brain injuries.  Parents often lament the losses their children have sustained because of their injury.  They, too, mourn the life they once envisioned as parents, as no one holds their little baby in their arms and imagines a future with a TBI.
The Littrells are one such family.  Living in Westfield, IN, they raised their son Ben to be an active member of his school and community.  Ben especially loved soccer and was also on the high school varsity football team, National Honor Society, and made the honor roll.  In addition to school activities, he interned at a local pharmacy.
Though he did not pursue pharmacy as a career, he did continue his education. Ben graduated from Purdue University, where he was president of his fraternity pledge class, worked full-time at a local restaurant, and maintained his high academic achievements.  He began a career in Raleigh, NC, as a salesman with Ecolab.
Eight months into his career, his entire life changed.
While visiting a fraternity brother in South Carolina, Ben was struck by an SUV traveling 35 mph.  His parents say he was fortunate that the nearest hospital happened to be a level 1 trauma center. He also had youth and being in good shape working in his favor.
After emergency brain surgery to place a drain to control intracranial pressure and orthopedic surgery to reattach his severed tibia, Ben's healing began.  He spent two weeks in a coma, and another six weeks in the hospital. Then Ben was flown by Grace on Wings air ambulance to Atlanta, where he was treated at the Shepherd Center in their Disorders of Consciousness program.
Much as they had watched their son learn everything babies do from infancy, his family looked on again as Ben had to relearn everything. From beating his heart rhythmically, to breathing steadily and maintaining a constant body temperature, and more.
Four months after his accident, Ben headed back to his parent's home in Indiana.  No longer on a respirator or feeding tube, Ben had relearned how to chew food, but not yet how to use his vocal cords or walk.
The healing continues
After 6 years of therapy, Ben continues to improve. He has relearned many things, as well as learned new things, like the value of support from other TBI survivors.  Ben attends Head or Tails support group, where he has made new friends, and shared experiences and specialized knowledge important for survivors.
Ben trained his puppy Max, and they are now a registered animal assisted therapy dog team. He visits nursing homes and hospitals weekly, sharing his story and listening to the stories of others, both patients and staff. In addition, Ben also volunteers as a speaker for the Joseph Maley Foundation, traveling to area schools to share his story with children.
In his own words, "We all have our struggles.  Focus, always put others before yourself, it is worth it!  While I enjoyed selling chemicals at my first job with Ecolab, these things are great but taught me how although selling is enjoyable for me, feeling a part of something big is more important. So, I enjoy most serving others and helping others. When you stop worrying about yourself and realize you are a part of a bigger picture… God's picture, having faith, things seem easier and give you a better idea of your purpose."
Along every step of the way, and throughout his life, Ben's family has been by his side.  From cheering him on at his sporting events, to proudly watching his college graduation.  Even now, supporting him on his journey as a TBI survivor, they are involved in his "new normal" and are grateful for support groups and organizations such as Villa Licci that help provide community for survivors and their families.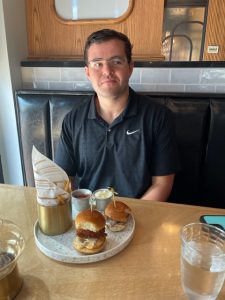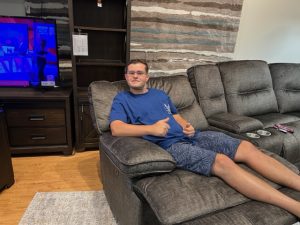 ---