A Brain Injury Residential Community
A PLACE FOR TBI SURVIVORS TO CALL HOME
Welcome to Villa Licci! We hope you will join us in creating and cultivating a residential community for adult survivors of traumatic brain injury.
Our spokespeople, Joe Reitz and his wife Jill, appeared on WTHR Channel 13 during the 5 o'clock news hour to talk about Villa Licci.
Support Our Mission
Former Indianapolis Colts Offensive Lineman Joe Reitz and his wife Jill talk about meeting the unique needs of survivors of traumatic brain injury (TBI). We would love to have you join the growing community of supporters in our mission to provide safe and independent housing for adult survivors of traumatic brain injuries.
For more information and to meet some of our TBI survivors
go here
.
Sign Up to Receive Our Newsletter
Two percent of Americans live with the effects of a traumatic brain injury.
130,000 live in Indiana alone.

What is Villa Licci?
Villa Licci is a pioneer in meeting the residential needs and independence that many adults with Traumatic Brain Injuries (TBIs) desire. Currently, we are raising the awareness and funds for this exciting project that will give our individuals the community and support that is much needed. Villa Licci will be a first-of-its-kind residence comprised of private apartments that will provide its members with opportunities to create friendships and foster the support necessary for living life with a TBI.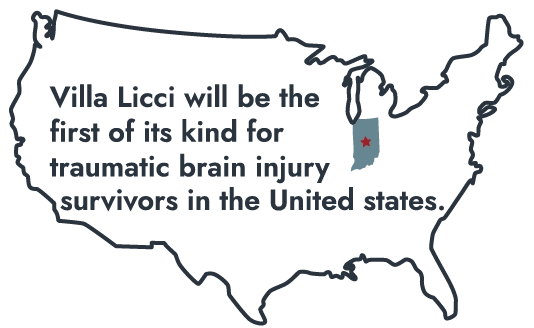 First of its Kind
Currently, no other residential community in the country exists solely for those with traumatic brain injuries. People with a TBI differ from those with other developmental and cognitive disorders in that TBI is an acquired injury. Each TBI survivor was living their life a certain way and now they must live differently due to their injury. This creates a dramatic "before and after" to their lives, and many lament the loss of the life they once had, which now seems unattainable.

TBI survivors need to be connected to other survivors to share the uniqueness of their situation that others who haven't had a TBI or who have different cognitive issues just cannot understand.
Our Progress for this Project
Creating Villa Licci will be done over the course of multiple phases. Our fundraising goal for our current phase, Phase II – which includes the initial residential building and accommodations for our first residents – is $14.5 million.

Currently, we are in possession of 13 acres of land in Central Indiana, which is the future site of our first Villa Licci Community.
What is a TBI?
A TBI, or traumatic brain injury, is trauma that affects how an individual's brain works. TBIs can be caused by non-invasive means, such as a blow or bump to the head, or by more extreme penetrative means, like a gunshot wound to the head. Challenges from a TBI continue over the remainder of the individual's life.
cdc.gov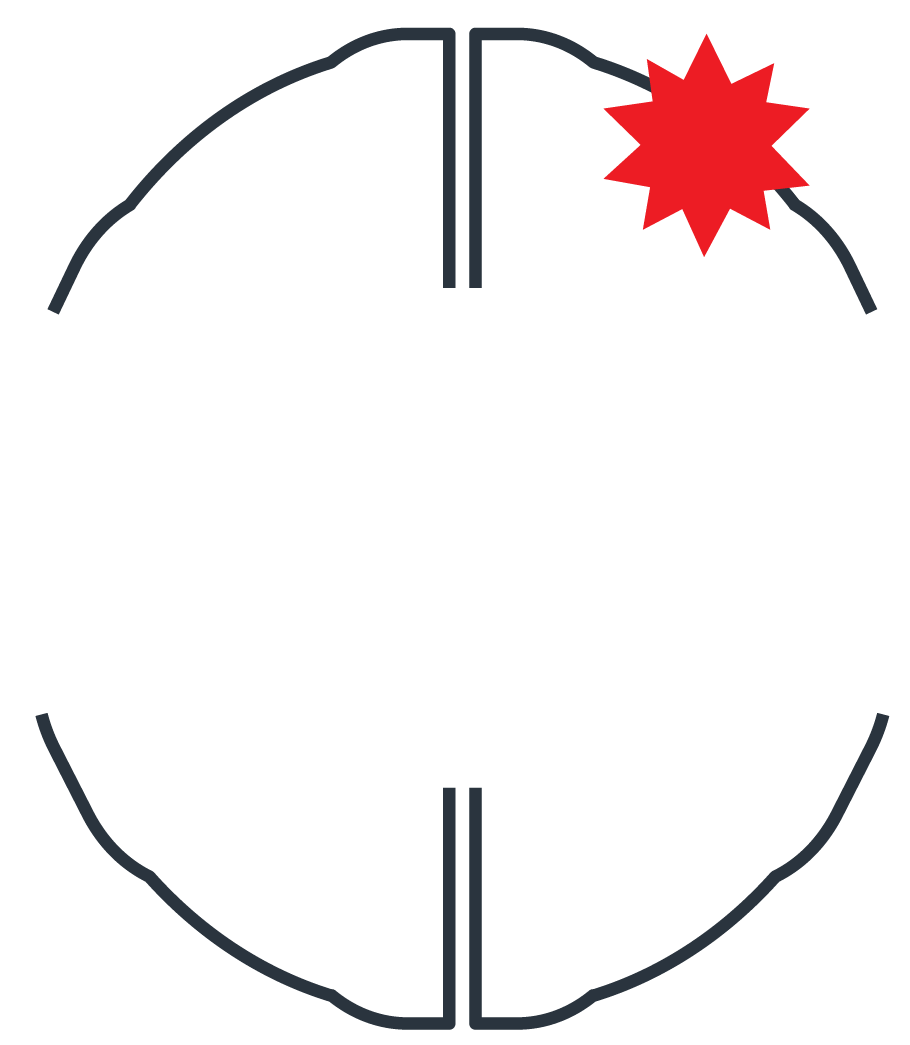 Subscribe to Our eNewsletter
We're grateful for those who have sponsored us: