Joe and Jill Reitz both grew up in Indiana, but it took their college experience at Western Michigan University to bring them together. Originally from Highland, Indiana, Jill attended Western Michigan on a track and field scholarship and was a 4 year letterwinner for the Broncos. She excelled on the track and in school, and was a conference champion in the 1500 meters while getting her nursing degree. Joe grew up in Fishers, Indiana and our state's native sport basketball brought him to Western. He was a 4 year starter on the hardwood, and 3x all conference player and Academic All-American. His major was Finance. He and Jill fell in love on campus, and married after Jill graduated in 2010.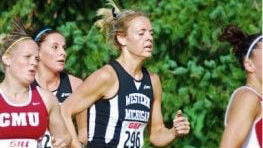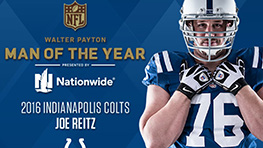 Joe Reitz
Joe's NFL career led them from Baltimore to Indianapolis, where he played with the Colts for 7 seasons. While he played, Jill was active leading a bible study for wives and girlfriends of players.

After football, Joe pursued a career as a finanical planner, and now is a CFP and partner at McGinley Reitz Financial. Jill remains the CEO of their busy home, keeping everyone on track.

Joe and Jill have 6 children: Juliana, AJ, Virginia, Johnny, Hannah and Pete. They reside in Westfield, Indiana and are blessed to be around much family and friends. They are active in their local parish and school, Our Lady of Mt. Carmel.

They are passionate about Faith, Family, and striving to be the best versions of themselves everyday.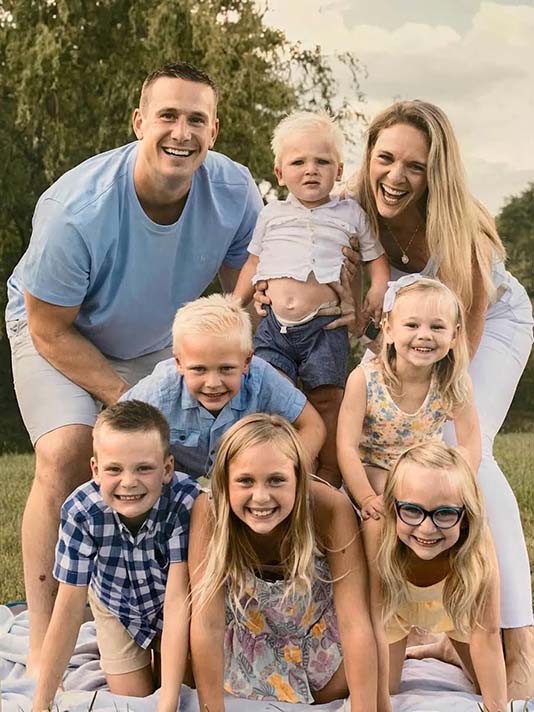 Villa Licci and TBI Community
Former Indianapolis Colts Offensive Lineman Joe Reitz and his wife Jill are the national spokespersons for Villa Licci.

In this video, Joe and Jill talk about meeting the unique needs of survivors of traumatic brain injury (TBI) and how Villa Licci will meet those needs. You will also be introduced to some TBI survivors and hear their stories.
Sign Up to Receive Our Newsletter
Joe's Endorsement Statement
I am honored to provide a written endorsement for Villa Licci and its visionary founders who are dedicated to meeting the unique needs of survivors of traumatic brain injury (TBI).

As a public voice for Villa Licci, my wife and I fully endorse this groundbreaking initiative, which will be the first residential community of its kind in the United States. With a primary focus on independent housing and social opportunities, Villa Licci will provide a safe, supportive environment where TBI survivors can thrive and regain their independence.

We believe that Villa Licci will play a critical role in addressing the challenges faced by TBI survivors, who often struggle with physical, cognitive, and emotional disabilities that can make it difficult to live independently. By providing a supportive community and access to specialized services and resources, Villa Licci will help TBI survivors to lead fulfilling and rewarding lives.

We are proud to support Villa Licci and its mission to improve the lives of TBI survivors. We have no doubt that this community will be an inspiration to many and a source of hope and healing for those who need it most.
- Joe and Jill Reitz
Learn more about TBI
Meet the people in our community or find some answers to some commonly asked questions.