The construction of Villa Licci will consist of four phases. Phase I was completed in April 2021, and we are currently in the beginning stages of Phase II.
Read the Case for Villa Licci
Find out why this project is important to our state and our community
Phase I
Land
Phase I is to identify and acquire an adequate piece of property that will meet the planned development needs of the future community. This phase was completed in April 2021 upon the purchase of a 13-acre property located in central Indiana.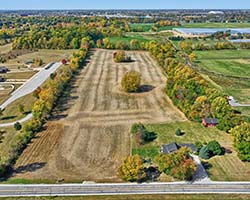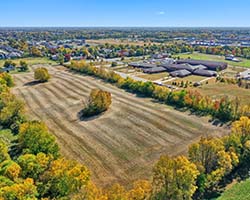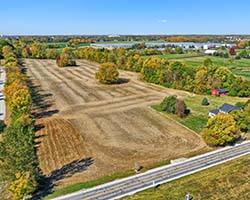 Phase II
Development
Phase II begins with the selection of the site development partners for architecture, engineering, and construction and ends with the completion of the initial community. This phase is currently underway.

In Fall of 2021, an Executive Director was hired to lead the organization through the next stages, including the kickoff to the initial capital campaign. An estimated $14.5 million is needed for the first residential building containing one-and two- bedroom apartments, a gathering room, common space, and a chapel. Around the community, there will be walking paths, gardens, recreation spaces, and a pond, encouraging residents to partake in outdoor and physical activities. Ground breaking is planned for late 2025, with construction beginning in 2026. This phase will be completed once the first residents move into the community, which is anticipated to be sometime in 2027.
SUMMARY OF ANTICIPATED PHASE I & II PROJECT COSTS
Land Acquisition

$

700,000

Site Development

$

610,000

Professional Fees (architectural and survey fees)

$

600,000

Construction

$

9,500,000

Equipment, Fixtures, and Furnishings

$

500,000

Contingency/Financing/Other

$

1,750,000

Campaign Costs

$

840,000

ESTIMATED TOTAL

$

14,500,000
Phase III
Community
Phase III will add a community center and enhance the landscaping for the enjoyment of the residents.

Phase IV
Expansion
Phase IV will continue the expansion of the community by erecting a second residential building, doubling the number the community can serve.
Our Progress
Help us reach our goal so we can make Villa Licci a reality!
Thank you to all of our donors and friends of this project.
Donate Today