Property Update – New Renderings!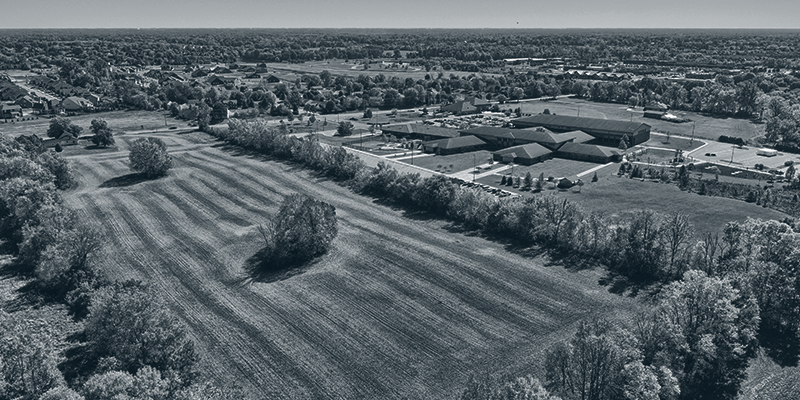 If you've been to one of our recent events or presentations, you've likely seen our new posters with the updated renderings and campus concepts.  Through discussion with survivors and their families, future residents of Villa Licci have offered valuable input on their needs and desires for their community.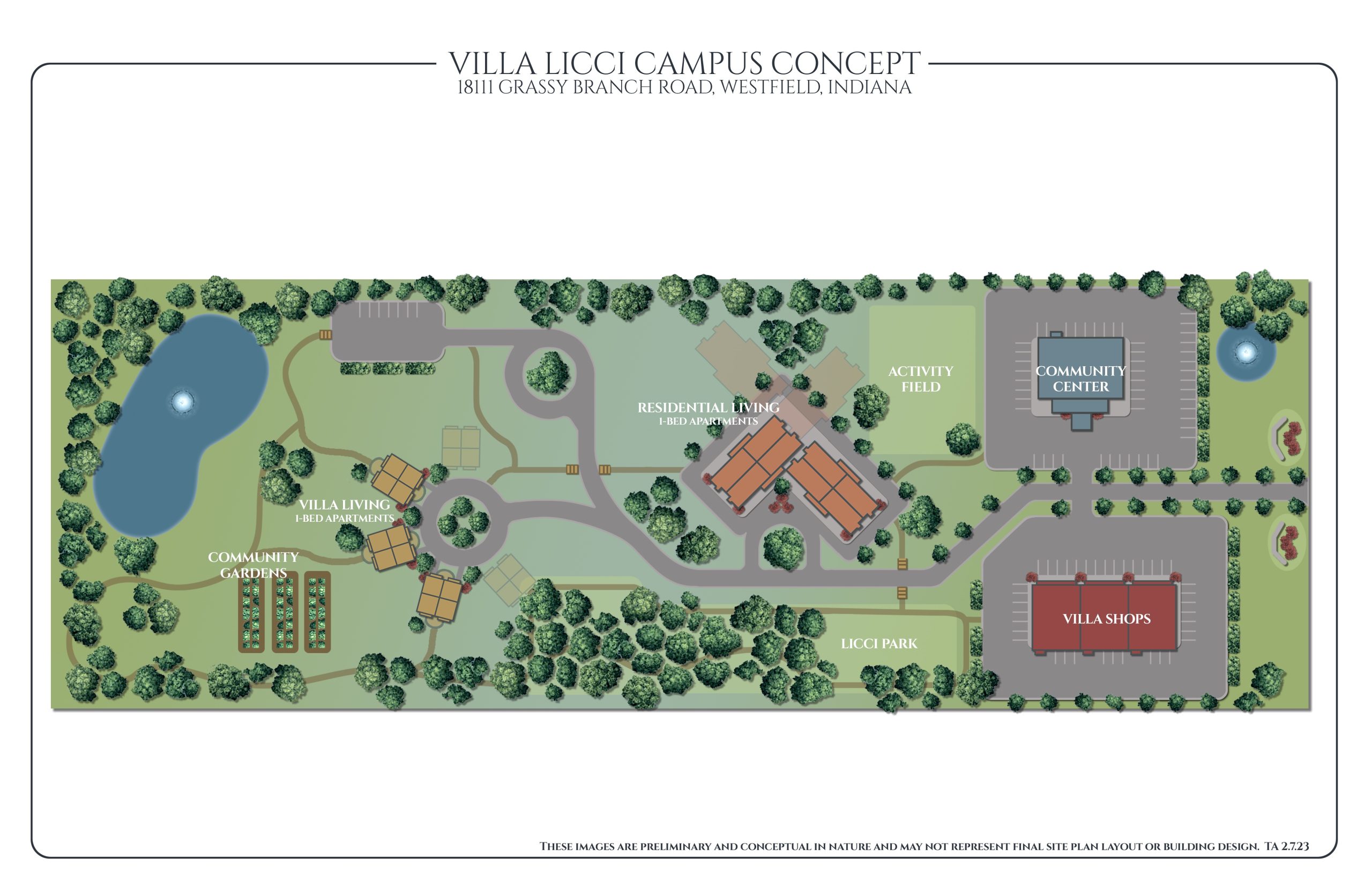 The overall design of the campus is intended to foster community both amongst the residents and within the broader community.
Some key ways we hope to promote this community atmosphere are through the following:
The Gardens
Residents will grow some of their own food and work on their gardening skills.
The Pathway
During nicer weather, residents can walk or ride around the property.  This will help promote exercise, healthy living, and spending time with others.
The Community Center
This building will host community-wide events, both for residents and non-residents.  The wider TBI community will be able to attend support group meetings, events, exercise classes, and more with the residents.  In addition, this space will integrate with the local community, as it can be rented out for community meetings, wedding receptions, and more.
The Villa Shops
This is designed to house local businesses onsite, with the intention to offer job opportunities to our residents.  This also allows for Villa Licci to be connected to the local community in a unique way.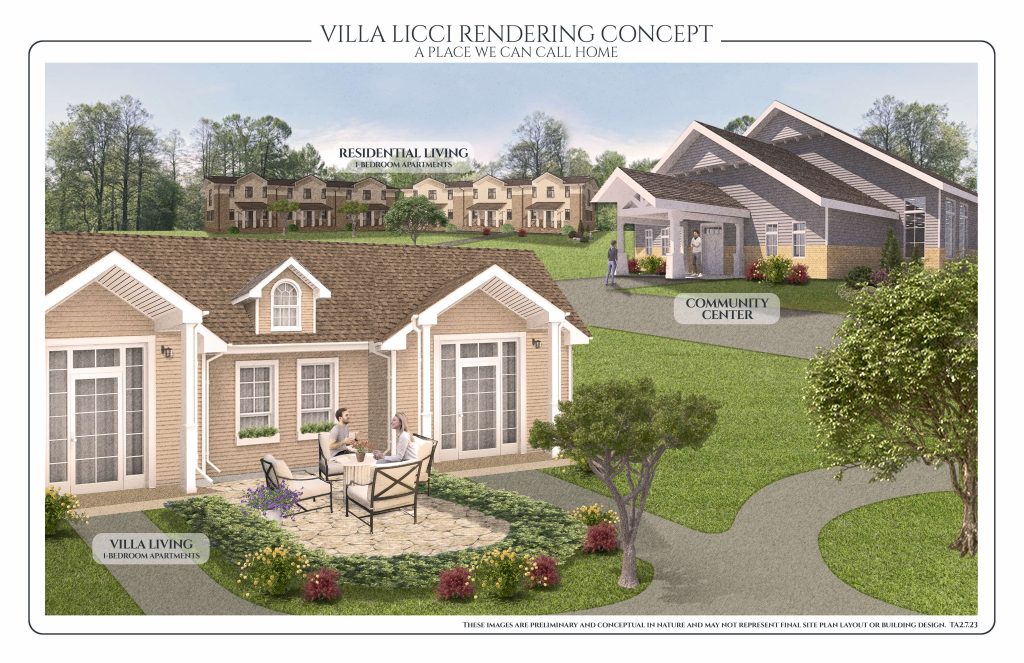 The Villas
Initially we will have the opportunity to build individual villas for those who can live a more independent life.  Each unit will have 4 one-bedroom apartments.  Each villa will have a shared patio area to promote community interaction and provide a peaceful outdoor space.  By building the villas first, this will allow us to have residents living on the property sooner.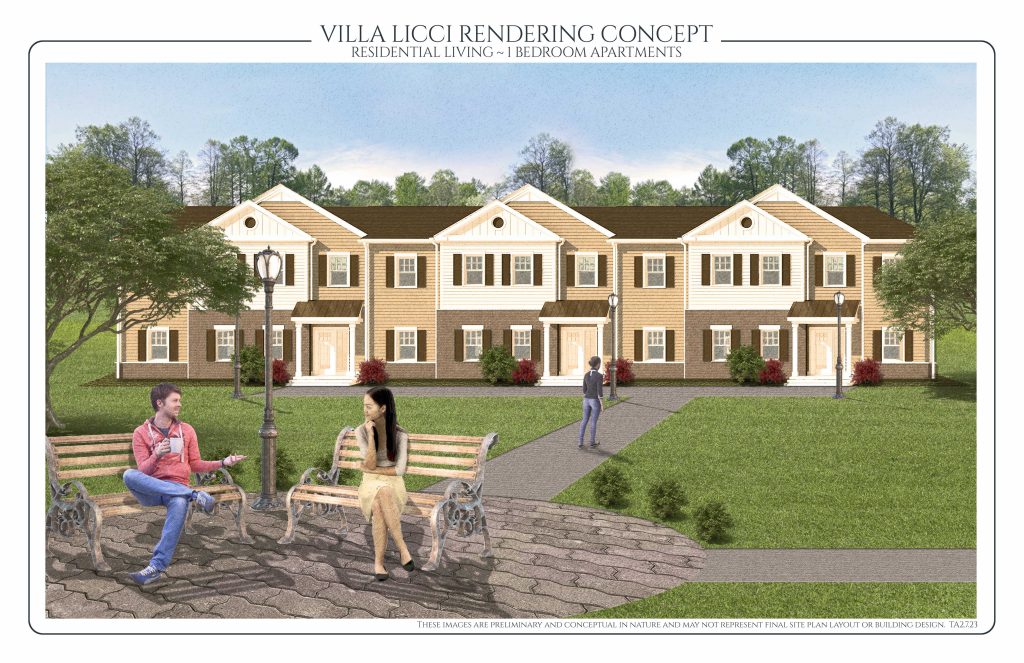 The Main Residential Building
This building would have up to 50 small one-bedroom apartments.   It will have common spaces for games, entertainment, and potentially a community kitchen with meal service for the residents.  The property is large enough where we could expand to offer a second residence with another 50 apartments in the future.
Each of these concepts was carefully evaluated for its value to the Villa Licci residents and the overall community. As Villa Licci is the first of its kind in the nation, it is our hope it will be a model for other residences in other states to serve even more adult survivors living with TBIs.
None of this will be possible without your generous support.  Though we are off to a great start, we still need your help.  Please click the button below for more information for how to join our mission.
---