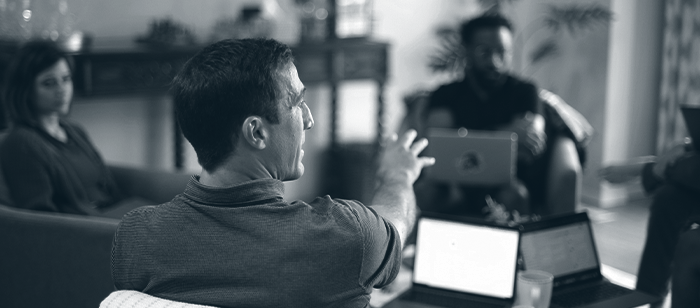 A fall. A car accident. Repeated sports injuries. Combat injuries.
Any of these – or other circumstances – can cause a life-altering traumatic brain injury (TBI).  In an instant, life is not the same.
Family members and friends of TBI patients sometimes feel helpless as they watched their loved ones struggle with regaining skills that were once second nature.  They encourage and offer support, but they realize there is more out there that the survivors need.
All people need to feel connected to other people who understand their struggles and what they are experiencing. In this manner, TBI survivors need to be connected to other survivors to share the uniqueness of their situation that others who haven't had a TBI or who have different cognitive issues just cannot understand.
TBI survivors need their own communities to share life with others who understand and share their daily challenges. Not just a support group to attend once a month, not just the medical or physical therapy staff who help them reach their health goals, and not just their families, who do love them, but may not fully understand.
It is for this reason, that in February 2018, eight families of adult TBI survivors came together to discuss what the future could look like for their children. In researching long-term living situations, they validated what they suspected, that no organization existed that catered to the unique needs of adults living with a TBI. They were determined to change that – to create a path to help their family members find the support and community that would allow them to thrive.
United in their common goal, these founding families conceived the idea of Villa Licci with a mission to provide safe and independent housing, fellowship, and dignity in a faith-centered environment for adult survivors of traumatic brain injuries.
"The hope we have for Villa Licci is that it will be a place to find commonality with others," one mother says. "A place to make friends and not be alone. A place to feel safe when going outdoors. A place to call home."
In the future, a national network of residential communities is envisioned that creates the social fabric and fellowship necessary for each survivor to live semi-independent lives filled with hope, self-respect, and purpose.  Right now, the focus is on the first residential community, located in Central Indiana.  Click here  to learn more about how you can be part of this life-changing mission.
---