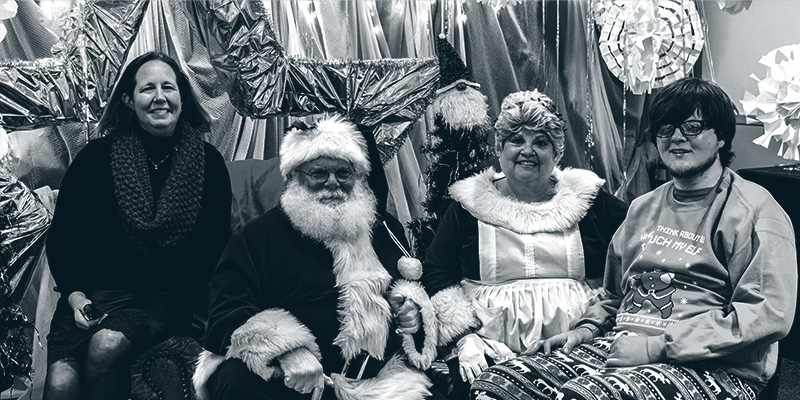 Like many others this time of year, a group of over 100 TBI survivors and their families recently gathered for a festive Christmas party.
There was food, of course, a meal for everyone to enjoy together.  In addition, everyone had the chance to help create dessert as they had fun decorating Christmas cookies.
Various forms of entertainment included a caricaturist, a photo booth, and visits from Mr. and Mrs. Claus.  There was even a DJ playing festive and fun music throughout the evening.
Perhaps the most fun was had out on the dance floor, just enjoying being with each other.  The Macarena was one of the biggest hits of the night. Those who were able even helped take those in wheelchairs out for a musical spin so all could participate, regardless of mobility needs.
Overall, it was a wonderful evening of friends, food, and fun.  We know many survivors are eagerly anticipating the day when they will be living closer together in the Villi Licci community so more spontaneous dance parties and get-togethers will be possible.
---